All posts categorized radio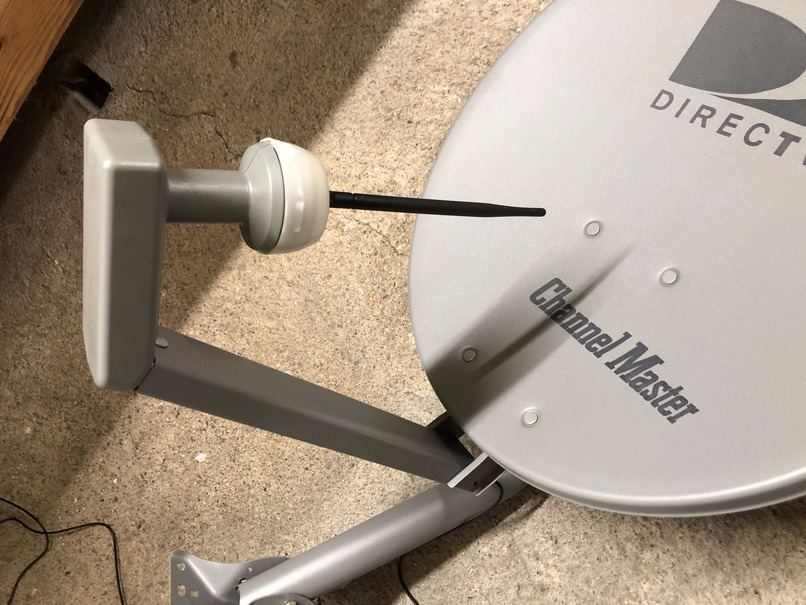 RE-PURPOSE SATELLITE DISH TO CUSTOM DIRECTIONAL ANTENNA
Keeping the theme of re-using old hardware, I have always wanted to build a directional antenna from an old satellite dish and this is what I demonstrate in this post. I wanted it to look professional so no zip-ties were used. I also wanted the directional antenna to be generic and not limited to just a WiFi dongle. Using a 10' SMA-connector extension wire from Amazon, I was able to pass this through the LNBF assembly that comes with the satellite dish, and convert it to a professional looking re-usable directional parabolic antenna. This is more generic than strapping a USB WiFi dongle using zip-ties, and can be used for any other radio that accepts an antenna with an SMA connector. Here is how I did it.
Read More

→
Posted on by Vikas N. Kumar.
---

USING YARDSTICK ONE TO CONTROL A REMOTE CONTROLLED POWER PLUG
I had a remote controlled power plug (Figure 1) purchased from Home Depot (or Amazon, cannot remember anymore) whose remote was malfunctioning. The On button would work but the Off button did not. I saw this Hak5 video on the Yardstick One and realized I could try doing the same with the YardStick One I had purchased a few years ago, but never used. If you love watching videos instead of reading blogs, the Hak5 video linked earlier is good enough. However, if you prefer reading a blog instead, this post is for you.
Read More

→
Posted on by Vikas N. Kumar.
---