Posts in Year 2021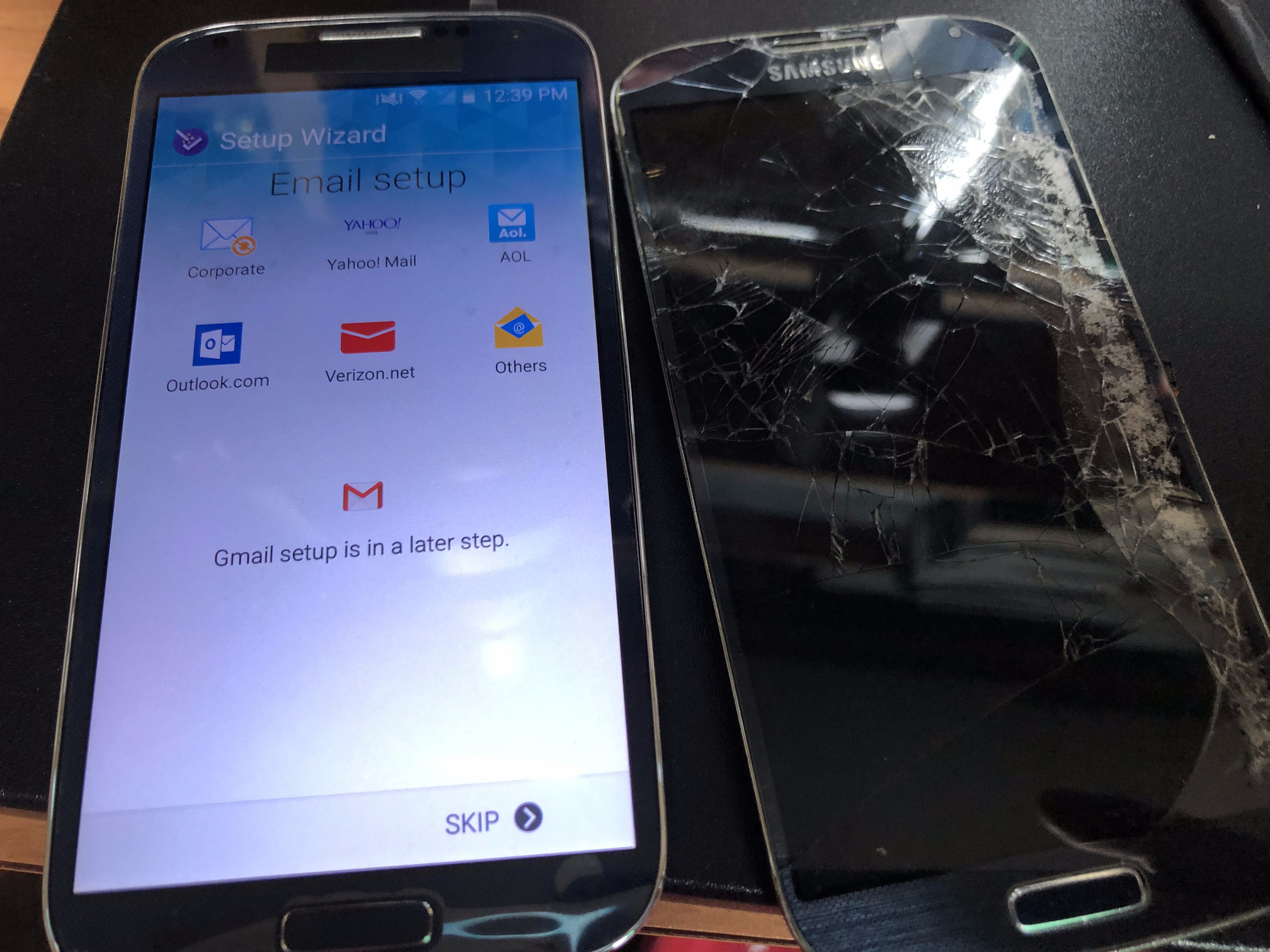 SCREEN REPAIR OF SAMSUNG GALAXY S4
A Samsung Galaxy S4 (and also S5) is a fantastic device to use as a cheap burner phone for one simple reason — a removable battery. It is also well supported with a LineageOS port. Someone gave me an old Samsung Galaxy S4 a few years back that had a damaged display, and I kept it thinking that one day I may need it. A few days ago I decided I wanted to fix that display so I could build a burner phone from scratch with a single messenger app like Session, which has a custom APK file that you can download on to your Android without a Google Play Store or even an F-Droid store. This can be very useful if you do not want Google apps or any other app besides a default browser on your device.
This post outlines how I went about repairing the screen of the S4 first, so that I can have a device that works which is step 1. These devices are really cheap to procure on eBay but nothing is cheaper than free. I will also demonstrate how to disable or remove the selfie camera.
Read More

→
Posted on by Vikas N. Kumar.
---
DELL PERC 6/i VIRTUAL DISK SETUP FOR RAID
There are almost zero manuals online on how to setup the Dell PowerEdge Expandable RAID Controller version 6/i (PERC 6/i) to add additional virtual disks to an existing configuration, so I decided to write a quick instruction manual here. Even Dell's website either has dead links or does not have enough information on the steps. These steps are identical if this is the first time you are setting up the RAID on the server, and not just for adding a new set of drives.
In my scenario, I have several Dell R710 PowerEdge servers that required additional disk drives. I am running RAID-1 on the existing server with 4 physical drives (Samsung EVO SSDs) pretending to be 2 virtual drives to the operating system. I wanted to add 2 more SSDs and hence create another virtual drive for the Linux operating system to be able to access it.
The process is very simple and takes about 5 to 10 minutes. Read below for the instructions described using images.
Read More

→
Posted on by Vikas N. Kumar.
---
MINIMIZING RISK WHEN CHOOSING A RESEARCH LAB FOR PhD
Applying to universities with good PhD programs is only a third of the application process. Most students end up ignoring what is considered a "good" advisor and assume their achievements (GPA, publications, winning your March Madness bracket, blah blah blah, what have you) will automatically garner them that baller PhD advisor. As PhD Comics often states, selecting the right advisor is like being in a long-term relationship. If you ask me, it is more like arranged marriage – find the word on the block about your future spouse's family, and then meet and question your future spouse.
Ending up with a well-funded advisor is not a draw of luck but about doing your homework smartly on the advisor and the PhD program. How do you end up with a good advisor (I didn't want to be stuck taking care of their dog while they are in Magens Bay for some conference. True Story.) and in a good research lab (Not doing support/maintenance/code-monkey IT work but doing actual research, the entire reason I am there for)?
Read More

→
Posted on by Vikas N. Kumar.
---

USING YARDSTICK ONE TO CONTROL A REMOTE CONTROLLED POWER PLUG
I had a remote controlled power plug (Figure 1) purchased from Home Depot (or Amazon, cannot remember anymore) whose remote was malfunctioning. The On button would work but the Off button did not. I saw this Hak5 video on the Yardstick One and realized I could try doing the same with the YardStick One I had purchased a few years ago, but never used. If you love watching videos instead of reading blogs, the Hak5 video linked earlier is good enough. However, if you prefer reading a blog instead, this post is for you.
Read More

→
Posted on by Vikas N. Kumar.
---